Mohican Recipes










Some things to keep in mind....
Although there are many Mohican recipes, the following are examples of meals that are healthy and decolonized, meaning they have very little modern influence, including genetically modified organisms, refined sugars & starches , artificial dyes, preservatives, and hormones. When switching to a decolonized diet try to gather and prepare the food items yourself. If this is not possible try to buy organic goods that do not contain harmful ingredients. Contemporary Mohican foods are often fried, or may be flavored with large amounts of grease, salt, and refined sugar. Animal fat, clover, and maple sugar were the main seasonings used in the traditional Mohican diet. When cooking traditional foods try not use as much grease and also do not use greases from non organic raised animals including bacon and hamburger grease. Instead substitute with and organic or free range animal grease, or leaner wild caught game such as venison, bear, elk, or buffalo.
---
Breakfast

---

Corn Mush

Ingredients:

1 1/4 Cup of Cornmeal | 2 1/2 Cups of Water | 1/2 Tsp of Salt | Maple Sugar

Mix together cornmeal, water, and salt in a medium saucepan. Cook over medium heat, stirring frequently, until mixture thickens, about 5 to 7 minutes. Serve with milk and maple syrup.

Hot Wild Rice Cereal

Ingredients

: Handful of Rice | Water | Fresh or Dried Berries | Almond or Coconut Milk | Maple Sugar | Tree Nut of your choice


Place rice in a kettle, add water an inch above the level of the rice. Boil, add water as needed until rice is soft and puckered. Place hot rice in dish and add berries, milk, maple sugar, and nuts.

Soups

---

Hull Corn Soup

by Harry Chicks

Ingredients:

Water | 1 quart of Shucked Corn | 1 teaspoon lye | Pork Hocks or Beef | Chopped Onion | 1 can of beans

Soak corn overnight in hot water. Bring to a boil. Put lye into 3 cups of cold water and stir until dissolved. Put lye into boiling corn, boil 25-30 minutes stirring off and on. Drain off water. Put corn into a big pan of cold water and stir. Drain off change of water and put more cold water water. Stir constantly for 5 minutes. Repeat until your water comes clear and the corn hulls are removed. Let stand in cold water for 1-2 hours. Boil slowly until you bite through the kernel. Wash your corn 2 more times. Put in pork hocks or beef, add onion and cook until all is tender. Finally, add beans and serve warm.


Garden Succotash

by Bernice Miller

1. Pick about 1 pint of garden beans from the garden when the beans are too big for string beans but not yet ripe.

2. Clean, cut, open, and separate beans from pod until you yield about 1 cup.

3. While in the garden pick about 4 or 5 ears of sweet corn. Wash corn and clean shave corn from the cob also remembering to squeeze the milk from the cob. This should yield about 2 cups.

4. Combine beans, corn, and corn milk, and one can of canned milk into a sauce pot.

5. Add a tablespoon of butter, 12 teaspoon of salt, 1/2 teaspoon of pepper. Bring to a boil at medium heat, stirring occasionally for about 15 minutes .

6. Serve as a side dish or as a soup.

Vegetables

---


Steamed/Fried Wood Greens or Milkweed
Ingredients: Handful of Wood Greens or Milkweed | Salt | Pepper | Bacon Grease - Olive Oil or Coconut oil can be used as substitute
Pick wood greens or milkweed. Pick milkweed when its about 8 inches high, pick the whole plant, using the tops. Wash wood greens or milkweed and then steam, adding seasonings to your liking. If frying greens, wash greens and boil in water for about 15 minutes. Drain greens and fry in pan with grease (or substitute for oil) for 15 minutes.

Baked Butternut Squash
Ingredients: 1 Butternut Squash Halved | 2 Tablespoons Melted Butter | 1/8tsp Cinnamon | 1/8 tsp Nutmeg | 6 tsp Maple Sugar
Cut the squash in half lengthwise, scooping out the seeds. Brush the squash halves with butter. Sprinkle the spices over the halves, and place 2 tsp maple sugar inside the hollow of the squash and pour 2 tsp around the remainder of the squash. Cover and bake at 350 degrees for 40 minutes. Uncover and bake for 15-25 minutes longer until the squash is soft.


Meat, Poultry & Fish

---

Baked Trout
Ingredients: 4 Cleaned Trout | Olive Oil | Thyme | Garlic | Fresh Squeezed Lemon | Chopped Chives or Green Onion
Preheat Oven to 400 degrees. Arrange trout in pan. Drizzle with olive oil. Add herbs, onions and garlic to taste. Squeeze juice of one lemon. Cook trout for 35 minutes or until brown and flaky.

Baked Venison with Barbecue by Lucy Cuish
Ingredients: 3 &1/2 pound of left over venison roast, shredded or cut into serving pieces | 2 cups of barbecue sauce | 1 large onion chopped | 1 chopped garlic clove |
8 oz of tomato sauce

1. Preheat oven to 350
2. Place meat in baking dish
3. Mix remaining ingredients, pour over meat.
4. Place meat in oven, cook slowly for about 1 1/2 hours
5. Serve hot on warmed sandwich buns

Powered by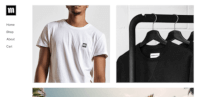 Create your own unique website with customizable templates.