Vegetable


s and Grains

The majority of the Mohican diet consisted of protein from wild game and carbohydrates in the form of vegetables or wild harvested plants or tubers. Agriculture played an important role in the Mohican culture. Corn, beans and squash were the main crops planted in fields and were a large portion of the traditional diet as they were crops that were able to be dried and used for later consumption in the long winters. Some popular wild harvested plants available in the summer included milkweed and wood greens. Wild rice was not a staple of the Mohican people, but was harvested from time to time where it was available.
Fruits, Seeds and Nuts
Wild Game Staples
Deer, moose, turkey, and fish served as the traditional meat staples for the Mohican people. Other game was hunted on occasion which included bear, muskrat, beaver, raccoon, squirrels, and other game birds such as partridge. The various bands that lived in the Hudson River Valley also harvested clams that preferred the brackish water environment of the river.
Powered by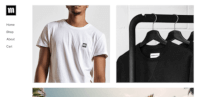 Create your own unique website with customizable templates.