Polyculture

Agriculture was an extremely important part of life for the Mohican people. The fields planted in the spring sustained our people throughout the summer and into harsh winters. The staples of our diet included the "three sisters" crops of corn, beans, and squash. These three crops were always grown together as they have a symbiotic relationship. The corn provided support for the beans that would climb the corn stalk. Corn, which is very taxing on the soil, was provided nutrients by the beans planted around the base of the plant. Squash was planted around the corn and beans to provide ground cover and protection from weeds. This arrangement of crops or "polyculture" allowed Mohican villages to have bountiful harvests each year.

---
1. Preparing the fields


Traditionally men prepared the fields, while women, elders and children tended the fields. Plots of forest were selected to be cleared for the creation of a field. In the selected plot, a fire was started the base of each large tree; this charred and killed the tree. Once the fire went out an axe was taken and the dead parts of the tree removed, and another fire was started charring more of the tree. This process was continued until the trees were felled. The felled trees were then burned into ashes and ashes were then worked into the field to provide nutrients for the crops. After 4-5 years the field was abandoned and another field made, to ensure that the soil was not exhausted of all its nutrients. Fields were also planted in the alluvial planes of the river were soil was rich due to inundation.


2. Planting and Harvesting


Planting occurred well after the last frost. Sowing of the fields was done with the shoulder plates of deer, moose and bears. Mounds of soil about 1ft high are made in the soil and the corn is planted in the mounds. The corn is allowed to grow about 6 inches high and then the beans are planted around the base of the corn stalks. The squash is then planted on the perimeters of the mounds so that it grow between the mounds preventing weed growth. Many varieties of beans and squash were planted. In the fall the corn, beans, and squash were all harvested, the Green Corn Ceremony was conducted to give thanks to the Great Spirit for the plentiful harvest. The corn, beans, and squash were then dried for later use in the winter.

Our Garden

Powered by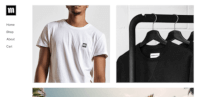 Create your own unique website with customizable templates.